Evaporation technology developed by Veolia Water Technologies. 
 
HPD® Evaporation & Crystallization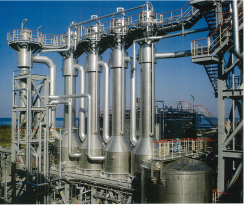 Veolia Water Technologies is the global leader in large-scale, highly integrated process solutions utilizing HPD evaporation and crystallization technology. Our focus is the development of unique process designs and technology for our industrial clients in a broad range of markets
Veolia has over 800 installations in more than 30 countries with evaporation and crystallization systems providing critical industrial process that:
Produce pure products from natural deposits
Recover by-products from waste streams
Concentrate dilute streams
Volume reduction and water
---
EVALED® Evaporators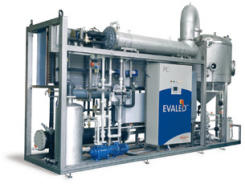 Completely computer-based for continuous function without operator, EVALED® evaporators allow high concentration ratios, good separation levels as well as recycling and a decrease in volumes to be disposed.
Different models for different needs:
EVALED® PC - Heat pump vacuum evaporators
EVALED® AC - Hot/cold water vacuum evaporators
EVALED® RV -MVR evaporators
Veolia Water Technologies website