A message from Xavier Joseph - CEO, Veolia Gulf Countries 
Delivering economic, environmental and social benefits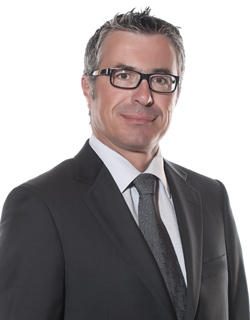 Veolia forms part of the global network which operates in 48 countries across the globe, divided into nine integrated geographically based entities. We are the only global organization to provide water, waste management and energy services, vital to human development, environmental protection and sustainable growth, to municipal, industrial and commercial sectors.  And, because the areas we serve depend on us, we strive for continuous improvement in providing those services through innovative contractual schemes. We uniquely blend skills in operations, engineering and technology with the most innovative business models to ensure a solution that meets your needs – ranging from temporary services to highly comprehensive solutions that can include an onsite team of experts in energy, water and waste.
In this context, sustainable development forms an integral part of our day-to-day operations. We continuously strengthen the commitment of our company as a determined player in the green economy while supporting the growth of the Gulf Countries.
 
Global network combined with a local approach 
Veolia's role is to plug nature's services back into the man-made world, providing the environmental infrastructure that forms the foundation for growth. By environmental infrastructure, we mean consistent and smart water supply, recycling waste materials and develop energy efficient platforms.
In this region, we have a history spanning over 20 years; globally the organization has just celebrated its 160 year anniversary. This local knowledge, teamed with global expertise ensures we have an intimate understanding of the issues heavy, commercial and municipal industries face.