At year-end 2014, Veolia had over 179,000 employees. These men and women work hand in hand with our industrial clients, local authorities and the people we serve. A central feature of Veolia's human resources policy is its abiding commitment to consider local circumstances and the interests of its on-site staff.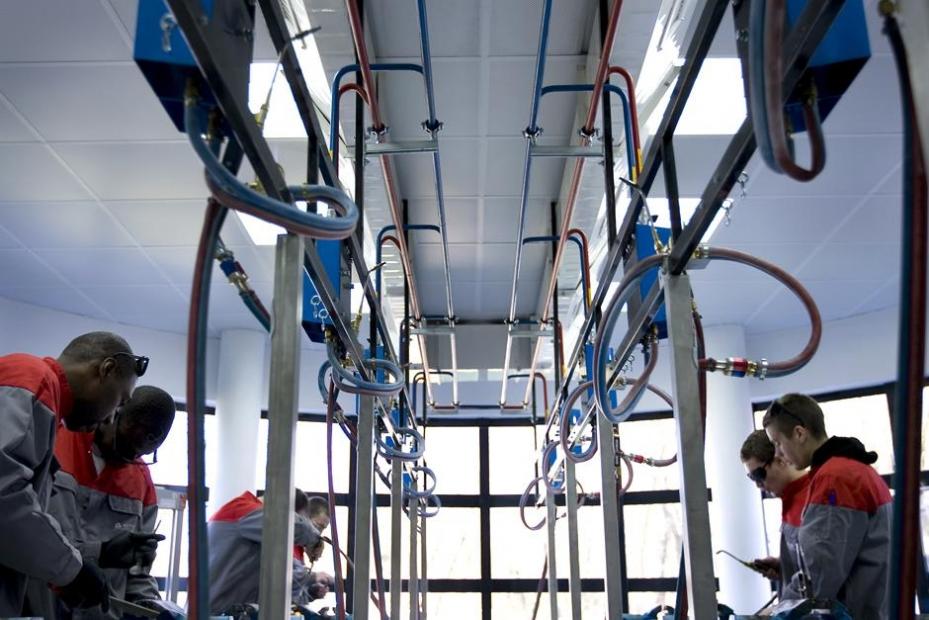 RECRUITING AND TRAINING EMPLOYEES
Jobs in Veolia's lines of business require increasing technical expertise and ongoing skills development. That's why Veolia promotes a recruitment policy that combines hiring and training for employees, whatever their qualifications, in all the employment markets in which it operates. Veolia gives all employees the chance to develop their career through annual performance reviews and Campus Veolia training programs throughout their time with the company.
 
ENCOURAGING MOBILITY WITHIN VEOLIA
Veolia encourages internal mobility for its employees and remains highly committed to international mobility, which broadens knowledge-sharing and strengthens our presence in emerging markets.
 
FOSTERING DIVERSITY
In July 2010, Veolia received France's "Diversity Label" from the French immigration ministry following a positive assessment by AFNOR Certification, an international network of auditors. The company focuses on three key areas: benchmark employee-employer relations that guarantee socially responsible growth; equal opportunity; and well-balanced diversity management on a daily basis.
Veolia pursues a recruitment policy designed to make it easier for those "out of the employment loop" (unqualified young people and the unemployed) to find work. The company makes a point of focusing on priority groups, such as women, older workers and employees from different ethnic backgrounds. It also seeks to secure jobs and promote employment of disabled people.
 
PROMOTING FAIRNESS AND EMPLOYEE-EMPLOYER DIALOGUE
Veolia's compensation policy is based on the same principles worldwide. It strives to offer fair remuneration that rewards individual efforts; ensure attractive compensation packages relative to local standards; and increase health and insurance coverage, notably through additional guarantees on existing pension plans. Finally, Veolia is committed to continuously forging stronger employee-employer dialogue.
 
THE INERNATIONAL CAMPUS VEOLIA NETWORK
A desire to develop skills, anticipate changes in our industry and cultivate a stronger corporate culture prompted the company to create the Campus Veolia network in 1994. Responsible for coordinating training policy, the network trains employees and apprentices in the skills required for the areas in which Veolia operates. 
Campus Veolia constantly adapts its courses and workshops and coordinates an international training network in 10 countries spanning Europe, Africa, the Asia-Pacific region, the United States and the Middle East.
 
> Campus Veolia website